Our company was born in the heart of the Costa Brava and all our tours are meticulously designed by our local guides.
Gerard Palou, the founder of OCB, is a great lover of outdoor activities and has been working in the tourism sector for over 20 years, running his own diving centre in Calella de Palafrugell. Born on the Costa Brava, he started exploring the trails and paths of the Costa Brava both by bike and on foot, in the late 90s. He considers himself a lover of adventure sports and is addicted to discovering new cultures and places and has been travelling all over the world for more than 25 years.
His experience both as a tourist and as an entrepreneur in the sector, together with his passion for his homeland, the Costa Brava, led him to create this exclusive OCB project. Dedicated to giving people from all over the world the opportunity to discover the corners of the gorgeous Costa Brava in the hands of the best professional team in the sector.
Our tours are based on the following concepts, which are the key to ensuring we are able to offer outstanding quality.
A feeling of safety and well-being throughout the entire tour. Our expert guides will take care of you during the whole trip thanks to their careful organisation. They will be at your service for your every need, making this trip a good time to enjoy and relax.
Flexibility is essential in creating a unique experience, that's why at OCB we tailor our tours to suit you. You decide the length of the daily tours so that you can enjoy your holiday with us as much as possible. We have a support vehicle at your disposal at all times during the tour. If you don't feel like cycling during one of the days of the tour, you also have the option of hiking or walking through the stunning countryside and picturesque villages, with which you will surely fall in love at first sight. Don't feel like being active at all today? Then feel free to relax and unwind in the spa of your hotel.
We like small groups. In our tours we want you to feel comfortable and to enjoy a unique experience in a friendly and familiar atmosphere at all times. Because of this, all our tours only consist of a few people. At OCB we do not believe in mass tourism, but rather in exclusive, tailor-made tours.
Constantly renewing and improving our tours is our philosophy. OCB wants to hear from our travellers after each of their tours so we can continue to offer fantastic experiences with our itineraries, equipment, activities, accommodations and restaurants. The concepts of quality and customer satisfaction are essential to us.
You choose the type of trip: open tours where you meet like-minded people with a passion for nature, cycling and discovering new places and cultures. Or private, tailor-made tours to share unforgettable moments with only your friends or family.
Our gastronomy is undoubtedly one of the most important ingredients to highlight, due to its quality, tradition and worldwide recognition. Culture and gastronomy go hand in hand and on this tour, you will be able to enjoy these as you have never done before. With OCB you will delight in tasting unique and regional products. You will also experience exquisite tasting menus prepared by the most prestigious Michelin-starred chefs of the area. Not forgetting the tasting of local wines, with visits to vineyards and wineries or local product workshops.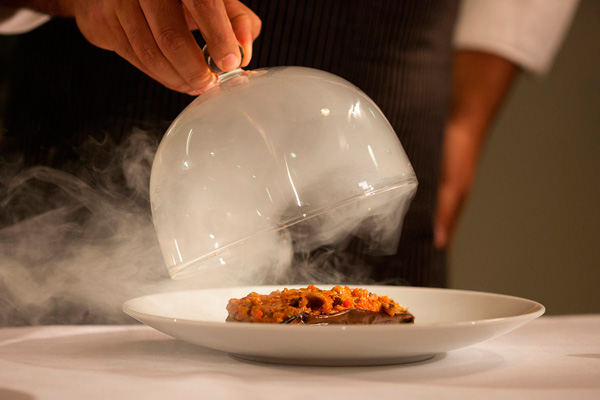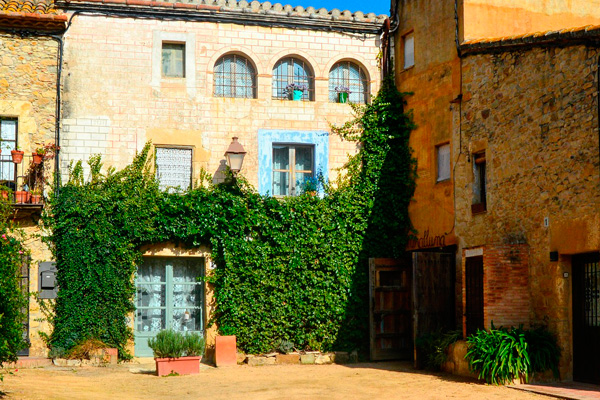 The accommodations you will be staying at are selected from a range of luxury hotels and are renowned for their comfort and service, without forgetting their excellent location and surroundings. In charming medieval villages or on the seafront, most of the hotels have a long family tradition or located in rural farmhouses with an epic history in every single stone of their walls. All hotels are acclaimed on the Costa Brava for receiving the best reviews.
The rich, local culture is another ingredient to highlight. All our tours include guided visits to internationally renowned museums, historical castles, ancient Roman ruins and medieval villages. Apart from that, we will discover vineyards and wineries famous both for their elaborate wines and for their facilities, some of which have been awarded the European Union's Contemporary Architecture prize.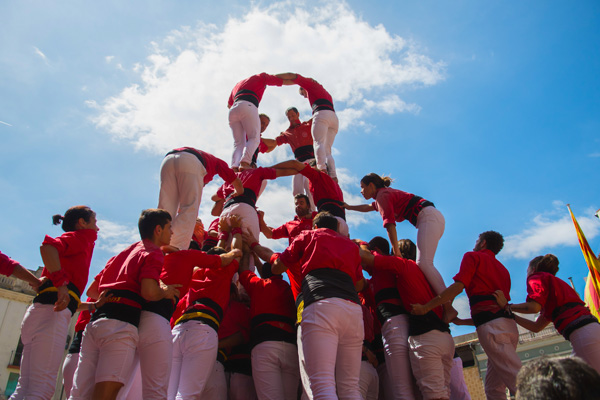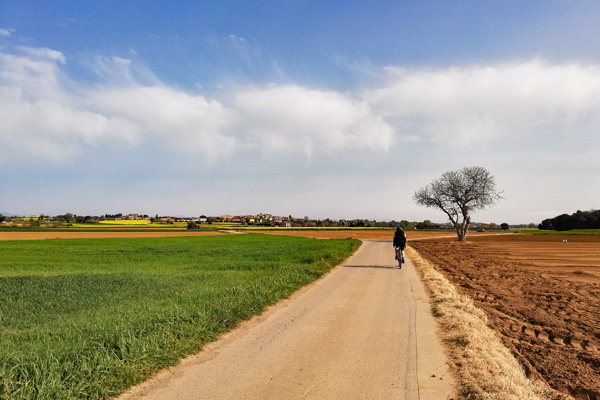 Our landscape and surroundings make us feel as if we live in paradise. Those of us who live on the Costa Brava recognise that we are very fortunate, as we have the Mediterranean sea, the mountains of the Pyrenees, forests and meandering rivers, right on our doorstep. At OCB we want to share these special places with you, that's why our tours run along very safe routes. We ride on quiet back roads as well as country roads. Thanks to our mountain bikes, we can access places where the asphalt does not reach and discover the most breath-taking corners of the Costa Brava.